---
With Acadia it is super easy to get active and enjoy the time in Dalmatia.
Select from a variety of hand-picked activities that make a difference to your holiday experience.
Rafting Trip to Cetina
up to 6 people
---
Cetina offers all you need for an unforgettable rafting trip. Just put the gear on, take a paddle, jump on board and get wild!
This trip is designed for up to 6 people.
Starting time: 9.30 am.
Duration of Rafting: 2,5-3h.
Price: 3,525 kn / € 470.00
Enjoy some quiet time on a Stand Up Paddle or get crazy with some engine -driven activities. With Acadia the choice is yours.
The Seaside of Life.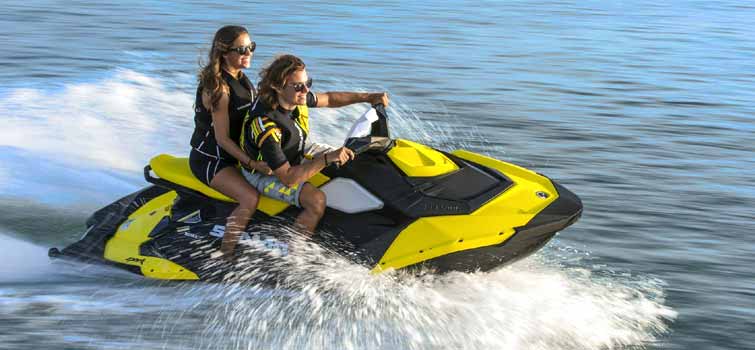 ---
2 passenger options: 2up or 3up
2 engine options: Rotax 900 ACE or Rotax 900 HO ACE
Intelligent Brake and Reverse (iBR) & Convenience Package Plus
Price / day: 1,500 kn /200,00 €
Deposit: 4,500 kn / 600,00 € (exclusively credit card authorization)
---
Autonomy: 75 Minutes
Weight F5: 29kg, F5S: 34Kg
Quick charging: 75 minutes
Charging: 8 hours
Price / week: 1875 kn / 250,00 €
Deposit: 11,250 kn / 1.500,00 € (exclusively credit card authorization)
Electric Surfboard Lampuga Air
---
Weight: 28 kg
Speed: up to 50 km/h
Electric engine: 15hp/11kW
Battery: up to 60 min
Charging: up to 120 min
Price / week: 2,100 kn / 280,00 €
Deposit: 11,250 kn /1.500,00 € (exclusively credit card authorization)
---
Model: 12.6 Explorer
Length: 12'6", Width: 32"
Thickness: 150mm/5.90"
Volume: 370 litres
Rider Weight: Unlimited
Price / week: 225 kn / 30,00 €
Deposit: 1,500 kn / 200,00 € (exclusively credit card authorization)
---
Manufacturer: Jobe / O'brien
Equipment: wakeboard / waterski, life jacket and rope
Price / week: 188 kn / 25,00 €
Deposit: 1,500 kn / 200,00 € (exclusively credit card authorization)